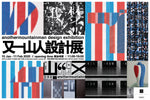 Arts & Crafts Studio delighted to present  Anothermountainman Design Exhibition 又一山人設計展 showed in our gallery space from 10 January- 11 February 2020. You are also invited to join the special event "Meet the artist" on 19 Jan(SUN) at 3-5pm.
\Exhibition
Bits and pieces around us that go unnoticed, people we meet, things we see, together they become all kinds of inspirations. Daily life experiences then transform into journeys, and along the way, ideas are captured and presented through creations and photography, leading to the exploration of beauty and meaning of life.

日常不起眼的點滴,每天在身邊出現的人事物,拼湊成各種靈感,將日復日的生活轉化為一趟又一趟旅程,透過創作和攝影,沿途留下紀錄,探討生活的美好和意義。
\Event


Meet the artist: Anothermountainman



A unique opportunity for you to connect with practising artist Anothermountainman. Join us at Arts & Crafts Studio space on this special afternoon.

Date: 19 Jan,2020
Time: 3-5 pm

Location: Arts & Crafts Studio, PMQ , H401, 35 Aberdeen Street, Central.