ARTS & CRAFTS STUDIO
我們在PMQ的畫廊 Hong Kong introduce the elegance and quality born from precise work of tradition and craftsmanship of Japan.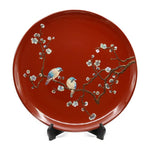 Our Collections
We have collected authentic high-precision daily necessities from Japan.
Please enjoy the elegance and practicality of our collection.
查看更多
我們在PMQ的畫廊
ARTS&CRAFTS STUDIO is located at the PMQ Centre in Hong Kong and is the Hong Kong Cultural Arts Centre. We are honored to introduce beautiful daily necessities from Japan.
訪問我們的商店